VACATION WITH US THIS SUMMER!
It's almost time to kick off our 18th year of summer fun. If you're a returning family, welcome back! If you're new to the Camp Mirage experience, we're so happy you found us!
We have HUGE NEWS to share!!! We are opening a second location this summer in Plymouth! Yes, you heard us correctly! There will be 2 Camp Mirage Summer Camps in Plymouth. This is an opportunity we've been waiting patiently for. We needed to find the absolute perfect location and we've found it!
The original Camp Mirage (The OG) will still offer all the same excitement at our Five Mile location. Our second Camp is located at Plymouth First United Methodist Church at 45201 North Territorial Road (just west of Sheldon). It will offer more inside space for fun activities, in addition to a rad new slip-n -slide and wooded area. Both camps will offer the same camps, awesomely cool counselors, Canteen, Junior Camps and Pre and After Camp. The coolest thing is that you can attend BOTH! Sign up for one week at Camp Mirage 5 Mile and then another at Camp Mirage N. Territorial or you can sign up at just one camp location. This is going to equal one major summer for everyone!!!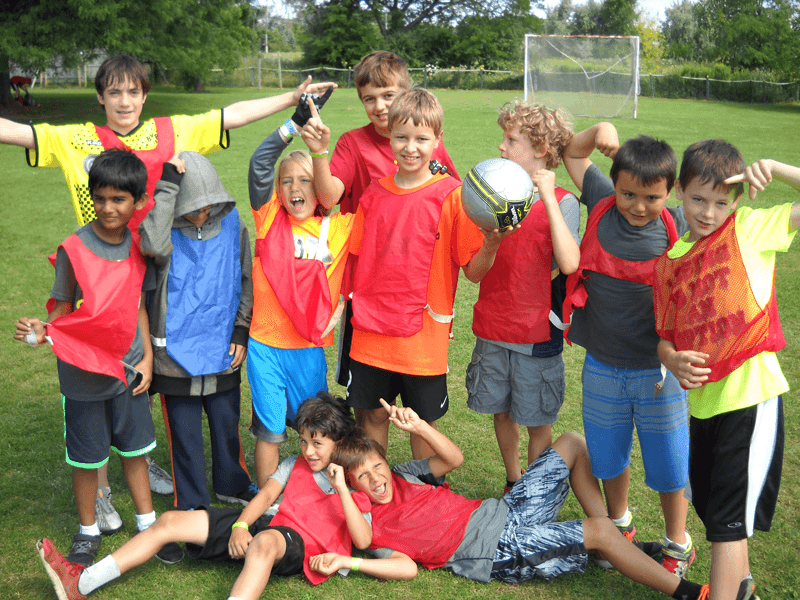 Our mission statement: Camp Mirage provides the feel, the excitement and the camaraderie of an overnight camp, in a day camp setting. Pick your kids up at the end of the day blissfully happy, inevitably tired, a little dirty and ready to do it all over again the next day.
DESIGN & CUSTOMIZE THE SUMMER TO SUIT YOUR NEEDS!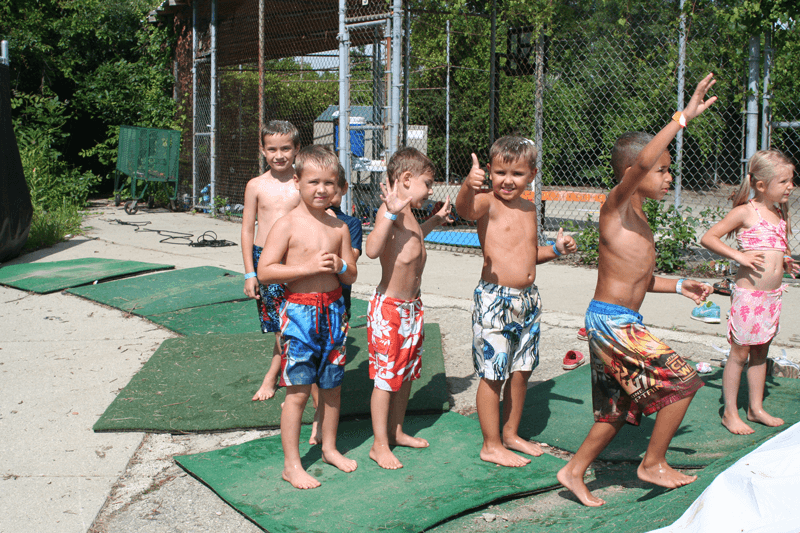 Our program is designed for you to customize to suit your needs. Why pay for the whole day if you don't need it? Do you want only one week? No problem here! Need care all summer? You've got some lucky kiddos. Especially now that they have two locations they can attend!
Whether you're looking for an exciting alternative to daycare or you want to give your 12-year-old a break from video games, we have options for everyone. Our camps are sold by the week. Register for one week, several weeks or piece together the entire summer week by week. All on-site camps are 9am – noon. But here comes the beauty of it… add on as much pre-camp or after-camp as you want at an hourly rate! Drop off as early as 7am and pick up as late as 6pm. We don't charge for time that you don't use.
Now this is IMPORTANT! Register for at least one week this summer, and use our after-camp as a drop off service any day and anytime. Consider us your personal (SUPER FUN) nanny!
If your kids are going into pre-K, K or 1st grade, check out our Junior Program. If you child is going into 2nd grade – 7th grade in the Fall, Summer Day Camp Guide.
GOOD MORNING CAMP MIRAGE!
We start each morning with a bonfire. Songs, stunts, stretches and silliness wakes everyone up. Then we divide into individual camps…44 options this year! All camps are divided by age and carry a very low camper to counselor ratio, so everyone gets that personal attention. Trips to our awesome canteen, GAGA and water activities pepper our days. This is the stuff that summer memories are made of!
It's our mission to treat every camper like family. Our amazing counselors not only teach and guide our campers, they work on self-confidence, socialization and independence. Our campers leave here feeling like Camp Mirage is their camp. Their family. Their home away from home.
Arrange your child's entire summer, a few weeks or even a one-week experience with us. We hope you are excited as we are, because we're going to make this summer the greatest yet. Welcome to our Family!
40+ PROGRAMS
One Epic Summer!